Instructor's Welcome Message
Hello Everyone, and Welcome to Miramar College Physical Oceanography Online!
<![if !vml]>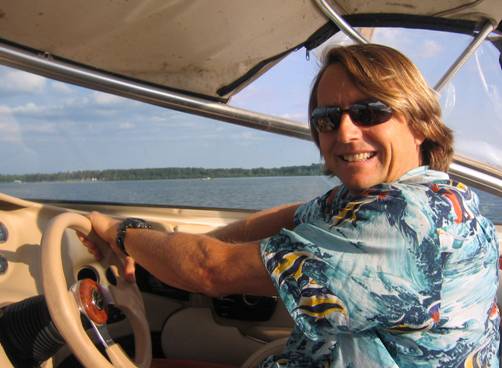 <![endif]>
I'm Ray Rector, your instructor.
Congratulations for signing up for an online oceanography course here at Miramar College – you picked a great program! First off, if you're taking this course because you think it will be easier than a traditional course, then think again – it's really not. This is a 3-unit, college-level, physical science course. This course is run over 16-week period, and students can expect to spend around 8 hours per week on the course. Some may complete the work more quickly, while others may take more time.
This course is ONLY for people who are comfortable using computers, the World Wide Web, interactive software, and e-mail. If you are not already comfortable using such electronic methods of communication and learning, then this course is not for you. Seriously, if this is your first online course, and you are just starting to learn how to use a computer and navigate the Internet, then this course will surely kick your butt. On the other hand, if you are computer and Internet savvy and this is your first online course, then you may well find that online courses really work for you – you may just actually really like them!
Here's how this online course generally works:
1) The instructor (that's me!) is primarily a course content facilitator and learning outcome assessor – I'm here to make sure that you are able to access all the course content, that you understand how to successfully complete all the course activities, and finally, grade your assignments and tests. You and I primarily communicate via email me using the "Communication" link found on the left-hand menu on the official college Vista Blackboard course site. You can also reach me by calling 760-942-9201, or email me through my personal site at geoprof@terrasonics.com (much preferred method).
2) The student (that's you!) uses the official college Vista Blackboard course site (online learning platform) to learn introductory oceanography and successfully (hopefully) get college credit for doing it. To successfully complete this course you must successfully complete a number of writing assignments, take several quizzes and exams, and go on a couple of fieldtrips.
3) You will also be using an additional educational website that is designed and maintained by the instructor (my personal website) exclusively created for maximizing your learning outcomes. This website is found at:
Once there, click on the <![if !vml]>

<![endif]> button to access our classroom web page. Here you will find a plethora of information that will greatly facilitate your success in this course.
4) The information (course content) you need to learn in this course is found in several places: a) your textbook , b) instructor lecture notes, c) instructor's website links, d) numerous website and online article links that have been included in the assignment instructions, and e) direct personal communication with me.
5) Navigating through our Vista Blackboard course site is fairly simple. When you log on to Vista Blackboard, you'll notice that there is a menu on the left side of the course page, which lists things like "Schedule", "Assignments", "Assessments" , "Course Content", "My Grades", "Mail", Discussion" etc. Here are the details for each menu item:
a) Basic course logistical information is found at the "Class Start Info", "Syllabus" and
"Schedule" links.
b) Ocean science curriculum is found in the "Course Content" portal, which includes textbook support, professor's lecture material, and Internet links.
c) Assignments and fieldtrips are both found in the "Assignments" link. You access assignment and fieldtrip instructions and submit your assignment and fieldtrip responses at the "Assignments" portal.
d) Quizzes and Exams are taken within the "Assessment" portal.
e) You have access to your grades in the course through the "My Grades" link.
f) All forms of online communication is done via the "Communication" center. This is where you email me, the instructor, for all your questions and concerns. You can also email fellow classmates. Additionally the "Discussion" link is found there, which is used primarily as a forum for personal introductions and sharing and critiquing assignment responses. The "Discussion" link is also used by students for public or private discussions concerning course work – primarily students helping students.
For those students who are new to the Blackboard online learning platform, a very helpful link to a Blackboard Users Manual is found in the "Student Tools" link. Prepare in advance for a successful online learning experience by completing the following:
a) Make sure your computer is ready for online learning at: http://www2.blackboard.com/tuneup
Disable pop-up blockers.
b) Become familiar with the Blackboard Vista Learning System at:
http://www.sdccdonline.net/students/training .
For technical assistance, our helpdesk staff are standing by 24/7 to assist you at
https://www.sdccdonline.net/help or call toll-free (866) 271-8794.
6) Your typical work agenda for each week will include: a) reading two chapters in your textbook; b) viewing two "Endless Voyage" streaming video lesson series; c) reviewing my lecture notes and PowerPoint presentations; d) visiting and browsing several educational websites; d) working on your written research assignment, and e) taking a quiz.
7) I personally grade your written research assignments, whereas the quizzes and exams are automatically graded. Therefore, you get test results back on the test due date, whereas your submitted written assignments will take longer for me to grade and get back to you. Please give me a little patience with getting back your graded written assignments.
8) Important Must-Read Documents: Found in the "Course Content" Drop-down Menu. Make sure to thoroughly and carefully read the course syllabus, schedule, plagiarism policy, and Blackboard User Manual:
a) The syllabus is basically the official course contract between me (the instructor) and you (the student). This is where all the course information and logistics are found. Things like textbook information, how assignments should be completed, and grading standards are all found in the syllabus.
b) The schedule is, by far, the most important document during the semester for keeping your studies on a timely track – things like assignment, test , and fieldtrip due dates are all there.
c) My plagiarism policy is also provided for your benefit as a student, and is found in the Class Start Info folder. Read and understand it very carefully. Note that I use plagiarism detection software like "Turnitin.com" and "Eve2" on the assignments that you turn in to me.
d) Assignment and Test taking tips are also found in the Class Start Info folder -- created to help you successfully complete and submit the assignments, quizzes, and exams.
e) The Vista Blackboard User Manual found in both, the Class Start Info folder and Student Tools folder -- created to help you learn how to successfully navigate in the Vista Blackboard learning platform.
9) The Written Research Assignments
Writing assignments are probably going to take the lion's share of your assessment time in this class, as an online science class should. Therefore, it is important that you understand how I would like those assignments completed and submitted to save you time and trouble. I give VERY DETAILED instructions on what and how to complete each assignment within each assignment's instructions. If you still are unsure of what I am asking for, do not hesitate to contact me, or another student. But, be sure to clearly articulate your question or concern first before contacting me.
Each and every assignment and test has two specific dates: 1) the availability date in which it becomes available for your inspection and response, and 2) the due date, in which it is due for grading, which is the same thing as the expiration date, as it also becomes unavailable for inspection henceforth.
Late assignments and tests are both not accepted. Make sure that you stay on top of ALL due dates (check the class Schedule often).
10) Contacting me:
Don't be shy when it comes to communicating with me or your fellow students. There are several means of communication: 1) email, 2) discussion board, 3) chat room, 4) phone, and fieldtrip meetings. As a general rule, I can be quickly contacted by email through the "Mail" link, or via my personal email at geoprof@terrasonics.com (I check for messages at least once a day, typically several times). Alternately, you can reach me by telephone at (760) 942-9201. However, unless there is an urgent need to contact me, I prefer to be contacted via email. You can contact your fellow students using those same methods.
I think that we can have lots of good times with this course this semester, and that we'll all learn a lot. Let's make the most of it! Look forward to meeting everyone online and on the fieldtrips.
<![if !vml]>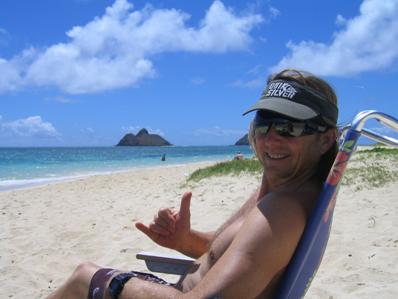 <![endif]>
Aloha,
Ray Rector